 BIOGRAPHY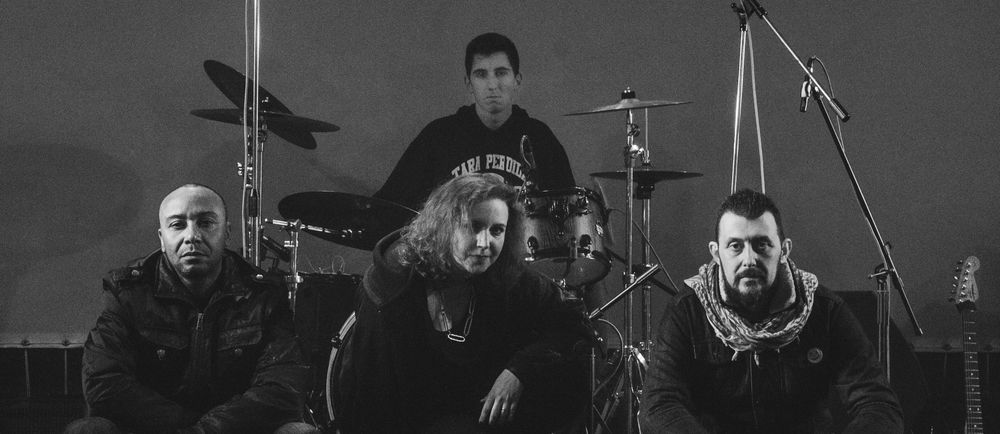 Dark Reaction Over Power  has been the creative hub for 4 Portuguese techies who are inspired by rock. Starting in 2019, Luigi, our string guitar specialist, launched a search for a new band and within a couple of months, DROP was created with Revez tuning in with the lowest notes of the scale on the bass, Salavessa setting the rhythm on the drums and Ana rising her voice to spread the message. 
Although the range of musical influences differ from the members, the roots of DROP sonority comes from alternative rock and 90s new metal. The goal is to bring awareness to social issues, mental health and nightmares that reality bring us. 
DROP has been featured in the Broken Stone Fest 2021 with the band's first single Mr Socialite and in Vinyl Lollypops 2 playlist on Spotify. Super FM and SFTD Radio have already shared the song on their radios and the members had the opportunity to be interviewed by Hintf Webzine and Loudness Magazine. 
"Excellent video and excellent song, here is a band that we recommend." in WOM Electric Eye // 20.02.2020 
"Without a doubt, a breath of fresh air." in Loudness Magazine // 05.02.2020 
Currently promoting their debut EP Get Out, DROP has a few gigs scheduled to spread the energy. Rock on!
Press Kit
About our Project
The idea of Dark Reaction Over Power a.k.a. D.R.O.P. began exactly in 20 December 2018, when guitarist and drummer crossed paths,  the band was born, only to complete its original 4-element line-up formed in February 2019. 
As musicians we have a lot of fun and play with emotion, either more violent, or melodic rhythms, but always with criticism below the tongue. We are the reaction against injustice, ignorance and malice, focusing in a better and more human world.

Download Files
DROP That Press Kit
- Dark Reaction Over Power backgrounds, releases and complete information about the band's contacts and online connections.
3.43 MB